My fingers trembled as I was called by my new teacher, who wanted me to write my name on the clean blackboard. It was obviously wiped with water and a cloth, for it shone brighter than all the lights in the classroom.
"Write your full name and introduce yourself to the class", the teacher said.
How could I say to her and the class that I never had a full name? It was just NINA, or 'Nina – the Orphan' or 'Nina – the Extra'.
What would I write and say about myself? Moving from one foster house to the other, I just had few real-life experiences to narrate. Will these 3rd graders be able to understand my stories, I wondered.
So, my fingers trembled as I headed down to write my name on the board. I wrote NINA in bold letters, the name that I was sure of!
Maybe, I took a longer time to write it too, because I was never sent to a school before. The Swamy family was the first to do so. They had a boy about my age and since they loved children, they took me in. Living in the 8th foster house with the Swamy's, felt nice and comfortable. There was a warmth that I had never felt before. But I never knew for how long, so it was one day at a time for me.
I stood there facing the shimmering blackboard, staring at the 4 alphabets of my name standing there like ready soldiers to defend and protect me. As I was lost in thoughts, Deepak – the only child of the Swamy family, who studied in the same class, came quietly and nudged me from behind. I turned to look at him and he simply gave me his happiest smile and took the white chalk from my hand.
Next to N I N A he added:
N I N A S W A M Y –sister of Deepak!
And without even looking at me, he proudly announced:
Nina Swamy is my sister. She loves playing with dolls and of course with me – her only brother. We have lots of fun together. Our mom and dad grew us up from their hearts instead of tummy and loves us both very much.
Nina loves Amma's rasam rice and papad.
This year, I will have a rakhi like you all, as my loving sister NINA will be tying it on my wrist. And then I will be her protector in the whole wide world and she will never have a reason to cry at all. We both love each other very much and would love to have you all as our bestest friends.
Innocently saying this, he again smiled at me happily, squeezing my hands while mine still trembled, and went ahead to sit on his desk. The entire class was clapping and hooting for us. And so was our teacher. My mind was numb from the warmth and love I received at that moment. For the first time in my life, here was another 8 year old like me, who not only made me feel wanted, and at home but also had given me a new recognition.

It no longer mattered that how much I suffered all through these years.

I still didn't know what lay ahead of me. Will the Swamy's adopt me?

Will I be their daughter, they never had?

Will I get the love and affection of a family like everyone does?

Will I finally be able to understand a mother's love and a father's unspoken, kind love?
The only thing that mattered was, in Deepak's heart – I was his sister for life and him being my brother for eternity!
Picking up this new feeling and understanding the depth of this sibling love, I proudly looked at Deepak, my classmates and my teacher who was beaming with happiness for both of us. With happy tears glistening in my eyes, I gazed back at the board to see my name written in bold: NINA SWAMY!
And finally my story was being re-written and I was entering a beautiful – lovely new world!
With this post I am taking my blog to next level with Blogchatter's #MyFriendAlexa

You can find all my posts in social media under the hashtag #Themummastartupwrites and #Themummastartupblogs

Also, if you like the story please comment below and I will be inspired to write more and share it with you all.
This post is also a part of blogtrain #LetsBlogWithPri S2 hosted by Prisha
Let me thank Urvashi for introducing me to the blogtrain. She has written a wonderful recipe about Keto-Friendly-Sugar-Free-Chocolate-Icecream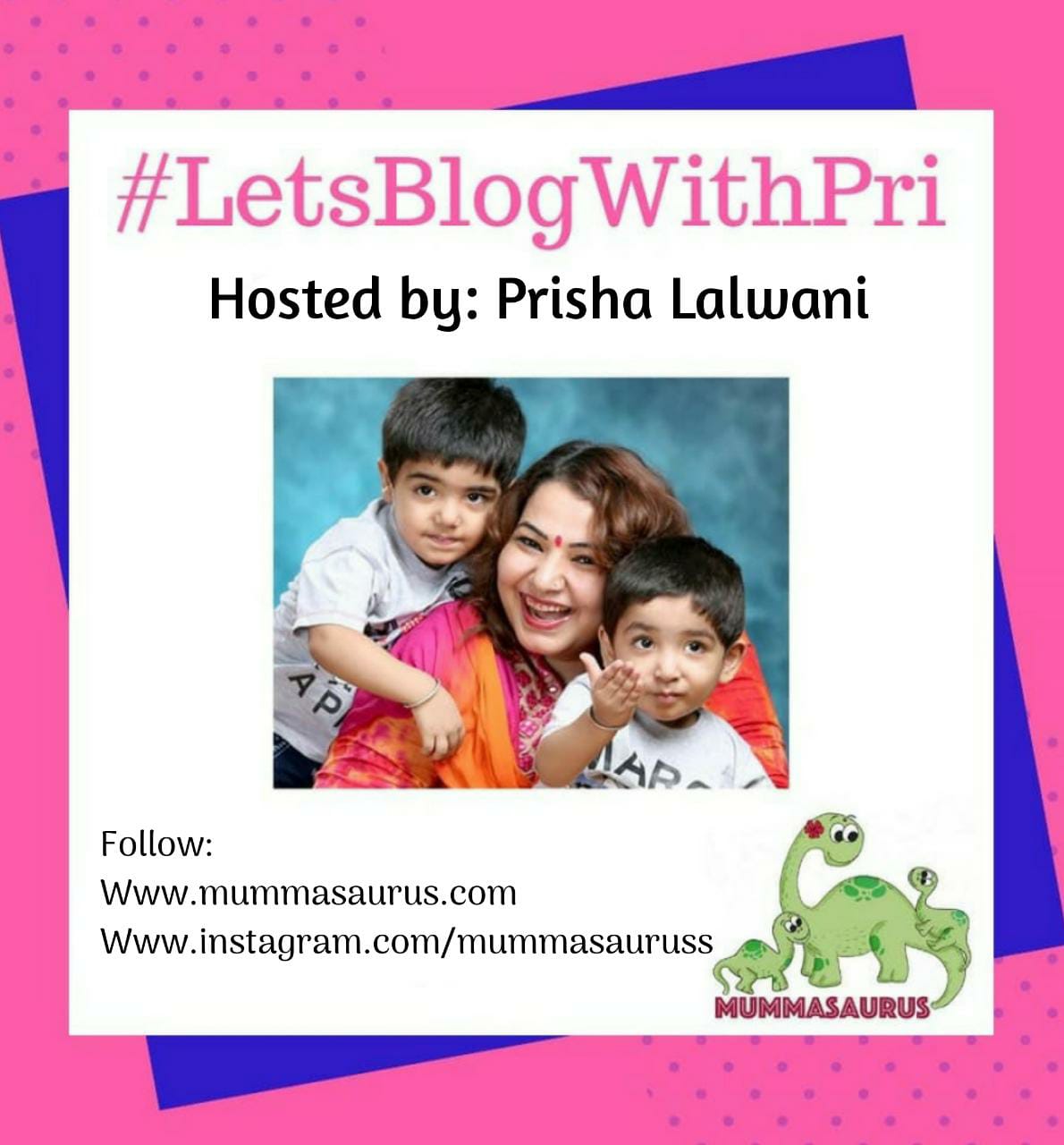 Hosted By : Prisha Lalwani Mummasaurus.com
IG: @mummasauruss
FB: /mummasaurus1