My heartiest greetings to all my readers! So, it has been raining again in Mumbai and I really hope you all are doing well and keeping yourselves wrapped around that cup of chai or coffee along with some interesting conversations.
Whenever we say a cup of tea or coffee, the few words that come into our minds are mornings, cookies, toasts, conversations, books and much more. But many years ago a cup of chai simply meant that hot sip of energy drink in a kullad, or in that elegant cup and saucer. That one chuska of chai gave us such a heavenly feeling, it still does! For me, its coffee that does the magic most of the times. Nevertheless, my husband is an ardent, dedicated Chai-Man, so we end up having both in our household.
But over the years, the leisure of having that chai or coffee, lost its essence as the coffee shops and tea-bars came in and revolutionized the two important concoctions and changed the way we drink it. And somewhere along with this, the ancient art of making tea-cups or coffee-cups changed and gradually it changed the way of life.
And so the fancy mugs came in and the chuskas turned into sips making the conversations last longer and the bills lengthier. But it was not only the consumers who paid the price but also the artisans/ kharigars who made these earthen cups which promoted Indian art. The profession suffered as the huge chain of coffee bars and tea-bars brought in fancy cups from abroad. The intricate art was lost and artisans had to change their professions.
Luckily for this generation, owing to the new Government Initiatives of going local, people are gradually coming to the sense of retrieving the age-old Indian art and practices. The 'Go Vocal for Local' has been slowly changing the mindset of Indian households from going luxury/modern to contemporary or traditional in all aspects. Young Indian entrepreneurs have been promoting Indian makes and helping our grass-root level artisans gain fame and revenue. With this the Indian culture is again on the forefront across the globe.
ExclusiveLane
One such platform is ExclusiveLane.com founded by two cousins Dhruv and Kaushal Goyal which specializes in selling the ancient and exclusive handpicked handicrafts products from Indian rural artisans. This global platform was born out of love for Indian handicrafts & artwork and the personal experience of finding the sub-standard products at an exorbitant rate in the market.
Dhruv Goyal in an interview with Yosuccess (an online site for entrepreneurs & startup) says 'Also, the products are quite sub-standard and have unpredictable price variation. These setbacks more or less further strengthened our decision to venture into the home décor & craft industry. It was finally during my road trip to Jaipur with Kaushal when we together saw the local décor & craft being created by small-time designers & artisans in their houses & local shops. This is where the idea to showcase their unique products & art on the online platform clicked to us. That's how the journey of a 3.5-year-old home décor & craft startup came into being.'
Why do I like ExclusiveLane?
Product Range: The website exhibits the diversity and heritage of Indian art & authentic products in the home decor, kitchen & dining, lighting, garden, jewelry and art-forms category. If you are an user like me, who loves having various choices before buying a product, then ExclusiveLane is the perfect platform for you.
Price: The products range from INR 500 and above making it easily affordable to the urban class while maintaining the best quality.
No Middle Men: ExclusiveLane also is one of the platform where there are no middlemen involved in the process, so that our artisans gain maximum revenue from the orders placed through the website.
Quality: The quality of the products and the eye-catching creations has shown an increasing number of shoppers and repeated customers.
Unique Designs: The designs are unique, cheerful, vibrant and matches with every Indian Household.
Website Navigation: The website is thoughtfully made, making the navigation for it's customers very simple and shopping a pleasant and hassle-free experience. Also the classification of various brands, artisans and the art forms makes the entire shopping a personal experience.
Cups & Mugs in ExclusiveLane
ExclusiveLane boasts of elegant, hand-crafted cups with a wide collection of ceramic mugs, cups & saucers, earthen clay cups, terracotta cups and glasses. Celebrating the true spirit of 'Chai for every occasion' ExclusiveLane has cups ranging from traditional designs to modern ones. Here you can find the perfect cup of your size, color, design and finish. Let us further dive deep into their versatile collections that can elevate your dining room's look or the drinking experience.
1.

Kettle Cup of Maroon Desk : For the chai you love to serve yourself.
A perfectly round dual-toned kettle and a cup endowed with simple round handles, stackable character, easy round holder on kettle lid, thick snout and deep round forms making them effortlessly elegant tableware. It has maroon-dark brown glaze on the exterior and a dark brown glaze on the inside depicting the rural earth-tale.
2.

The Hut Collection : For the artist in you!
Hand-painted by Victor & his team residing in Puducherry, the Hut Collection is is a representation of an old and rustic village of Puducherry in South India. If you are an art lover who loves the miniscule details and love the bright red, yellow and greens, then The Hut Collection is a perfect addition to your home. With the picturesque triangular shapes, symmetrical windows, the constant chatter in the market, these designs remind us of the simplicity of village life. The collection has various kinds of tea and coffee cups that come in different details about the village of Puducherry.
3.

Moroccan Blossoms : to overcome your Monday Blues
Inspired by the flowers of Blue city of Morocco – Chefchaouen, the Moroccan Blossoms collection adds an elegance to your dining set. The cups and mugs of this collection depicts the joy in the blue city of morocco and brings out freshness to your perfect morning. The floral designs symbolize peace and calm making it perfect to combat your morning blues.
4. The Art of Carnival : For all the celebrations in your life!
The art of carnival collections brings an amalgamation of Indian art-form of Warli paintings and beautiful studio pottery pieces of tableware. The pastel earthen tones set a perfect look to celebrate your cup of tea-time with your friends and family. This collection is handmade with love in ceramic, that rejoices in the spreading of love and togetherness over chai (tea), coffee and food cozying up at home. The simple shapes and forms, delicate hand-details in earth-ware and the hand-painted traditional Warli motifs of dancing women, bullock carts and horses being driven by men, musical instruments being played, merry figures among others on the pieces make this collection a work of art for your table tops.
5. The Splashes of Black & Crimson: For the dynamic & graceful you!
The collection 'Splashes of Black & Crimson' is inspired by the volcanoes in Andamans this exquisite piece of tableware emits similar imagery as a dynamic volcano with its bold color palette of black, crimson and ombre blue. Personally, this is my favorite collection from ExclusiveLane as the color is very inviting with each piece being different in terms of its design, texture and rustic look. This collection is dual hand glazed and prepared with care under double-fired heat of 1200 degree Celsius. Plus they are all microwave friendly, lead-free and also perfect to suit your tea-time indoors or in your garden. This collection gives you the exotic feeling of drinking your brewed beverage.
6. Banyan Marvels : Inspired by the grandeur of a 400 year old Banyan tree
Inspired by the 400-year-old Big Banyan Tree in Ramohalli, Bengaluru, a city in the South of India, the 'Banyan Marvels' is a collection capturing the facets of its holy leaf draped in pastel shades of fern & tea green and chestnut strokes. Again, this is yet another my favorite for its simplicity and elegance it adds to the table. The color is soothing and adds a charm to your chai time. This is the perfect collection to serve your guests and make them feel warm and at home.
7. The 90's Shores of Morocco: Made for your love of the sand and sea!
The 90's Shores of Morocco is inspired by the beaches with a yellow-white sand color touching the beautiful blue waters of the oceans of the North African country Morocco. The artist behind this extra-ordinary work is Manohar from Uttar Pradesh who perfectly replicates these geometric patterns depicting the blue waters of the sea. This collection is beautiful and the elegant yellow lines that run around the top adds a beauty to the collection.
8. Simply Pastel 2: Sun & Moon
Made by Alam Ansari, a studio potter and a hard-working family man from Sunderbans draws inspiration of this collection from the golden sun and milky moon. This beautifully handglazed range in dual color on the inside & outside is royal in look and is perfect for serving coffee or tea at any hours. It also adds a charm to your beautiful dining room. To choose a set from this ceramic collections is challenging as each design, shape and feel is unique.
9. Amalgamation of Amber & Teal : for the city of Pompeii
The rich heritage and culture of Roman empire in Pompeii is integrated to make this exquisite piece of tableware. The collection is ceramic, hand-glazed and looks luxurious as the city of Pompeii. Skillfully created by the artisans, this collection is the perfect amalgamation of the color – Amber depicting the aggressiveness of Lava and teal – the calming essence of nature and time. These elegant cups & mugs adds a luxurious touch to your tableware .
10. Indigo Chevron: an amalgamation of Indian & Greece art of geometry
Indigo Chevron is a clever combination of the 'V' pattern of Greece and the Indian kullads. The indigo-blue motifs in white is a cheerful combination created by our artisans capturing the right essence of this ancient art with a hint of Indian touch. These kullads look trendy, yet holding them to sip your tea is perfect for creating memories.
11. The Beauty of the 3 states : blending the Indian art of 3 states
This collection called as 'The Beauty of 3 states' is a perfect combination depicting the Indian make products. The materials are sourced from Saharanpur, Jalna and Lakhimpur and the artist from Rajasthan transforms them into this perfect chai cups. If you love travelling and drinking that road-side adhrakwali chai gives you a high, this collection is a path that will take you on a journey that will reconnect you with your soul. This is my husband's favorite as he believes the cutting chai has more swaad in it rather than the chais served in restaurants or tea cafes.
12. The Jet Black & Gold: a blend of Madhubani art and rich tradition
Madhubani painting has been one of my favorite art forms in India and this entire collection has been inspired by the ancient, traditional art. The artist Kishore associated the colors black and golden with the idols of Indian dieties and this in turn gave rise to this royal collection. The terracotta cups of this collection are all hand-painted by tribal craftspeople and consists of aroma diffusers, decorative pots, among others. If you are looking to go earthy and have a soothing and traditional home-setup, I would recommend you to go and check the entire collection here.
13. Other Favorites:
I hope you all have finished your cup of tea / coffee as you read my post and almost can't control the urge to go and check these amazing cups & mugs collections from ExclusiveLane. You can also shop for decor items, lightings, garden items, handmade jewelries, kitchen accessories and art decors.
Remember to order from ExclusiveLane website and you get 30% off on more than 150 plus products. So, head to the website and go local!

Also, do not forget to check my social media pages to know about the latest parenting tips, product reviews and book reviews.

Till then,
Stay safe, Stay Happy!
This post is a part of the blogchain hosted by Prisha. My friends who join me are Sanandita who has shared her review on Colorbar Glitter Lip Gloss and Avin who has shared about 3 natural hair conditioners in your kitchen. Head to their posts too!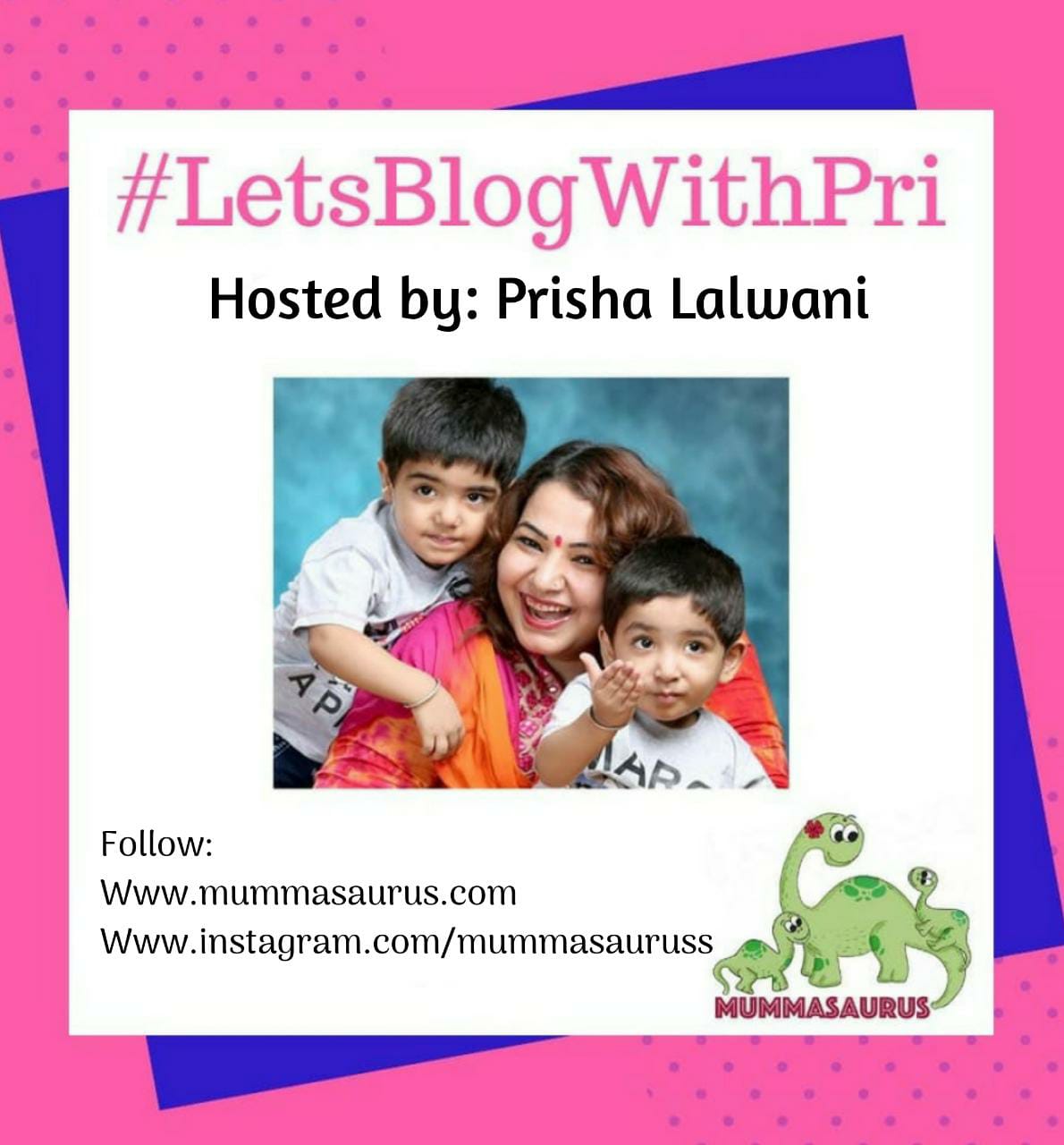 Hosted By : Prisha Lalwani Mummasaurus.com
IG: @mummasauruss
FB: /mummasaurus1