India has been the largest producer and consumer of milk since centuries now. Milk & milk products are always in high demand through the year. Some prefer consuming the milk in the form of various concoctions while some love drinking the milk as it is. But, off lately, due to various reasons, we have seen a trend amongst people who avoid milk completely. Few cite the reasons to be lactose intolerant or turning vegan and there are many who want to avoid milk due the adulteration, and the quality of milk delivered these days. The tetra pack milk also seems to have taken a share in the dairy industry. Corporates and offices find it convenient to have tetra packs in their cafeteria or pantry, as the spoilage is less because of the pasteurizing levels and the 6 layer packing.
But, the real struggle begins when moms try to wean off their little ones from breastmilk and substitute it with the cow milk available in the market making them perplexed with choices. Children blatantly refuse it because of the taste, texture or the lack of flavor in it. Here comes the solution of providing them with A2 Milk.
What is A2 milk?
When babies are exclusively breastfed until the age of 6 months, they obtain all the nutrition and nourishment from it which helps them to grow and develop. After 6 months, solid foods like, rice, dal, fruits and vegetables start to take precedence and gradually by the second year the mother weans them off completely and introduces the next best source of calcium through cow's milk. So the cow milk plays an important source of nutrient for the child.
Now, it is highly believed that the quality of milk depends predominantly on the cow breed. Desi cow breeds like Gir, Sahiwal and others are pure breed cows i.e. they are traditionally from India. These milk obtained from the Indian cows are called as A2/Desi Milk because of A2 beta-casein protein which has multiple benefits for our health.
Unlike the above, the milk brands that we consume on daily basis, tend to use milk from hybrid cows like Jersey, Holstein, etc. While these cows produce large quantity of milk, their quality is hampered by injecting with hormones, antibiotics, etc. This milk which has a mix of A1 & A2 protein is often difficult to digest and leads to various health risks like heart diseases, diabetes, cancer, etc.
Difference between A1 & A2 milk
DearCows, is an initiative by One Cow One Family Foundation that aims to promote Desi Cow communities and make them economically independent by backwardly integrating the rural supplies for the growing urban demand. They believe in enabling high standards of cow keeping in a cruelty-free environment. So every litre of milk sold, contributes Re. 1 to the caretakers of cows, 'The Gwalas'.
The sheer love for Desi cows and with an aim to educate more people about our own Indian Cow breeds is how DEARCOWS was born.
Sourced from the desi Gir Cows in the cattle farm of Chakkan belt, Pune, DearCows serves all its Mumbai customers with non-toned, non-homogenized, un-adulterated whole cow milk.

This milk contains an effective A2 beta-casein protein that gets broken down into amino acids for easy digestion, hence they believe that it is 'a direct substitute for mother's milk'. This milk has natural sweetness, boosts immunity, increases good (HDL) cholesterol, nourishes body tissues and helps in growth and development of a child's brain.
The milk is fresh with a natural mild sweetness, has light cream when you open the packet. The texture of the milk is thick and authentic and has no visible particles, no adverse smells. The milk when boiled forms a medium thick 0.5mm malai (I must mention, that unlike the popular A1 milk brands which has a plastic malai layer, DearCows malai is extremely tasty and melts in your mouth). When you make the curd from DearCows desi A2 milk, the curd is thick and has a pleasing sour taste.
The milk is also minimally pasteurized to ensure that consumers relish the authentic taste and safe milk. The packaging comes in 3-layer food grade recyclable pouch packaging to ensure purity of the milk.
Benefits of DearCows Desi A2 Milk:
DearCows firmly believe that as per our scriptures, milk is like a nectar for all living beings and every person who consumes it must get the ultimate benefits. Below listed are some of the benefits of consuming DearCows Desi A2 milk.
The native Indian cow milk is sweet in taste and has coolant effect on the body and mind.
It improves Ojas which is considered as the factor responsible for the immunity of the body.
It nourishes the body tissues and acts as natural aphrodisiac.
It rejuvenates and increases life expectancy while improving intelligence and body strength.
In case of feeding mothers, it increases breast milk.
By assisting in easy movements of intestines cow milk relieves tiredness, dizziness, excessive thirst and hunger.
Regular consumption increases good (HDL) cholesterol thereby maintaining health.
It helps in the growth and development of child's brain.
It's rich in calcium, proteins and other nutrients, thereby making the teeth and bones stronger.
It can be consumed by infants aging 6 months above to 80 year plus in the family.
It can be consumed by people who suffer from ailments like diabetes, arthritis and other health issues too.
How to place your Desi milk from DearCows?
For the doorstep delivery every morning, you just have to download the DEARCOWS APP on your GooglePlay or AppStore.
A step-by-step guide is available in Youtube or once you install call the helpline number. The app is very easy to navigate although.
Create an account, update all the details and add money to your DearCows wallet through any mode of online payment.
Use this app to systemize your daily milk deliveries and payments.
Handle your daily alterations before 12.30 p.m. every day and pause your subscriptions during vacations.
Get a customized detailed delivery report and submit instant tickets for delivery issues with your smartphone.
The customer service is quite active and all your requests are addressed before 24 hours.
To know why, I loved the Desi Milk from DearCows, you can watch the video on my Instagram
This post is a part of blogchain #LetsBlogWithPri S2 hosted by Prisha from @mummasauruss
I would also love you all to read my friend Sindhu's post on Facial at Home who has introduced me this blogchain. Also, do give a read to my friend Hansa's post – Letter to my children, a heartfelt note to her kids.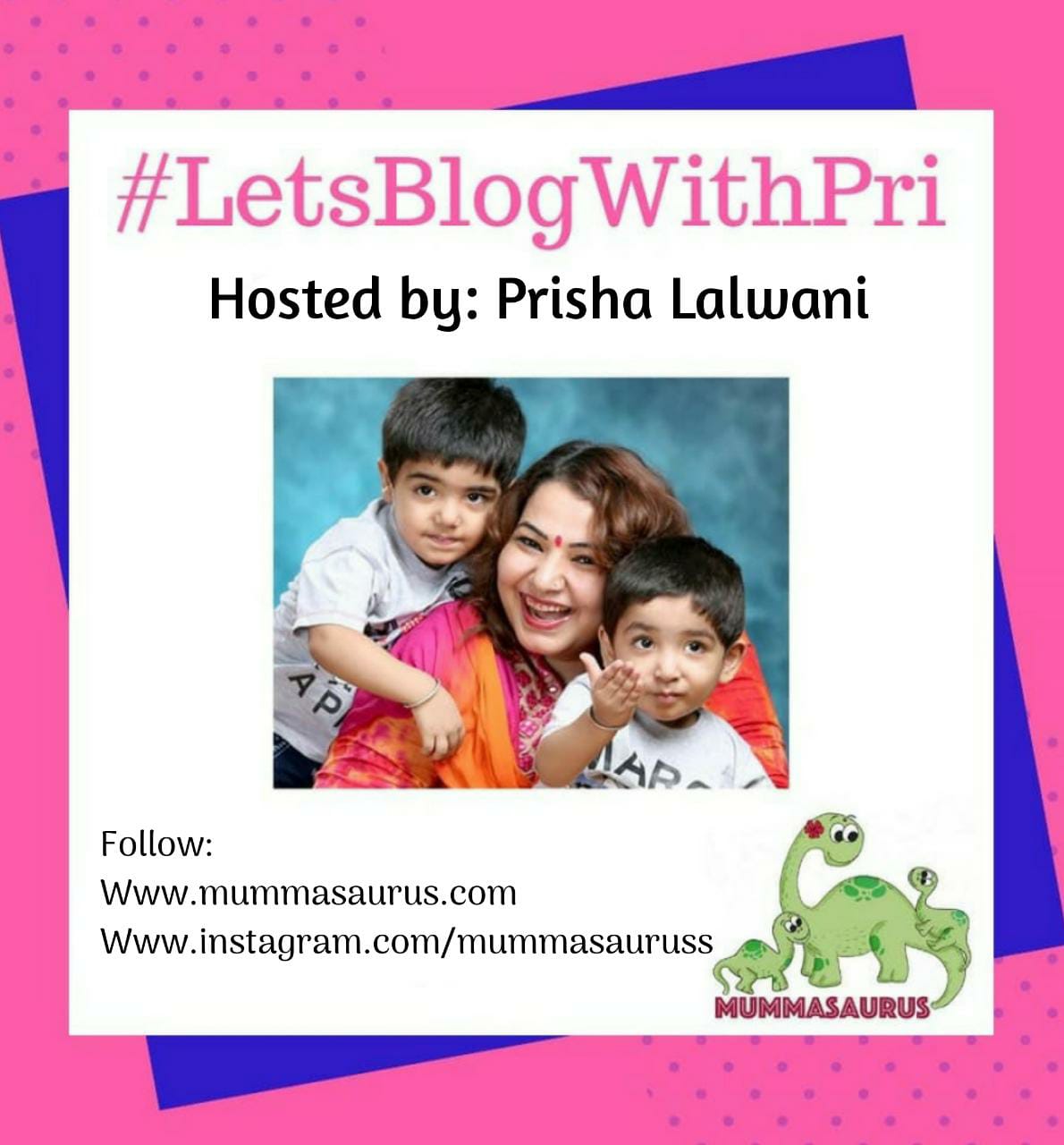 Hosted By : Prisha Lalwani Mummasaurus.com
IG: @mummasauruss
FB: /mummasaurus1