Ragi or finger millet is a super-grain that originated in Africa and was probably introduced in India about 4000 years ago during Harappan Civilization. It was one of the staple diet in Indian food amongst Amarnath, Barley and Brown Rice before white rice took over and replaced all these fibrous food from our diet.
Ragi is better known as Finger Millet in English, Nachni in Marathi & Gujarati, Kezhuvaraggu or Keppai in Tamil, Ragi in Kannada, Mandika in Hindi and Marwa in Bengali or Nepali.
These tiny red grains which resemble mustard seeds are enriched with nutrients like calcium, fibre, iron and protein. Off lately, thanks to the health experts or conscious consumers, these forgotten millets have made a comeback into our diets again. Off all the millets, Ragi/Nachni is the most famous and consumable from the age of 6 months onwards. Ragi grains are sprouted and consumed, or powdered and made into variety of dishes in India.
I must share with you that during my visit to South and with an interest in culinary, I came to know about this amazing super grain. People in South consume it in all forms – sweets, savories, for breakfast, for lunch, as a gravy, in a milkshake, etc.
Let me share some of the benefits of this amazing tiny red grains with you and also share some recipes by using Nachni milk as a substitute.
Benefits of Nachni/Ragi:
A natural grown crop known for it's rich nutrients aids in reducing cholesterol and promotes healthy weight loss.
As it is rich in antioxidants, it helps in prevention of cell damage thereby keeping us away from cancer and other cell related diseases.
The rich antioxidants in Ragi also reverses the process of skin aging and they also benefit the people suffering from insomnia, anxiety and depression.
As Ragi is low in sodium, it helps people who seek to lower their blood pressure and keep a healthy heart-rate.
It is naturally gluten-free, an excellent source of Vitamin C and also has 8 types of amino acids needed for body growth and repair.
Ragi is also high in calcium and is highly recommended to women, as calcium content tends to deteriorate faster in their body, often leading to bone degeneration or osteoporosis.
Due to high calcium levels, Ragi is also given to infants for strengthening their bones and developing strong teeth.
If you are anemic or are pregnant, it is advisable to consume these super foods that is filled with iron & is easily absorbed by the body.
Ragi also helps in controlling diabetes as it is relatively low in glycemic index.
The fibre content in ragi also helps in keeping your tummy full for a longer time and is a natural laxative too. Hence, pregnant mothers are often asked to consume ragi to have regular bowel movements. Even infants who face colic, tummy ache and irregular bowel movement are recommended ragi once they start solid foods.
The extraction of Ragi Milk
Wash and soak a cup of whole ragi in water overnight or for about 7-9 hours.
Grind the soaked ragi in water to a fine consistency. Add little water if required.
Strain the ragi milk to a bowl. This is the first milk of ragi which is high in nutrition.
Now again grind the pulp by adding water. Strain the pulp into another bowl.
Repeat the procedure 2-3 times and add keep adding the milk in the second bowl.
You can now discard the pulp after extraction of the milk is complete.
Tips: You can add fresh coconut shredding or few soaked almonds while grinding. If you want to make a sweet porridge or add it to any sweet preparation, you may also add cardamom for the flavor.
Usage:
As I mentioned earlier, this ragi milk can be used to prepare a variety of dishes – sweets and savories. Most of these ragi dishes can be given to infants above 6 months, men & women, pregnant and elderly. So here are some of my favorite usage of the ragi milk.
For Sweet Tooth:

Ragi Milk: A simple way to consume the goodness of ragi milk is by adding a pinch of cardamom, powdered jaggery, or palm jaggery along with the goodness of powdered dryfruits. A glass of this is enough for you to stay full till the brunch time.
Ragi Milkshakes: Get ready with your regular milkshake preparations. Substitute the milk with cold ragi milk, add some honey for the sweetness and blend. A healthy milkshake is ready.
Ragi-milk Smoothies: Grind some oats along with ragi while you prepare the ragi milk. To this milk, add some fruits, honey/maple syrup, a spoon of coconut oil (if you are vegan), some nuts, flavored / unflavored yogurt and blend. The delicious smoothie is all yours1
Ragi-milk Ice-cream: Blend bananas / strawberries alongwith the first milk of ragi. Add some dollops of honey or maple syrup and some chunks of the fruits to the blend. Transfer it into ice-cream pan. Chill for 3-4 hours. And your chilled ice-cream delight is here.
Ragi-milk Parfait: Take the chilled first milk of ragi in a bowl, add some powdered sugar and give it a gentle mix. Using a whipper, whip till you get the nice, smooth texture. Refrigerate for an hour for better taste. In a tall glass, layer granola with some fruits and the whipped cream. Drizzle some honey or maple syrup or any other flavored syrup. Repeat the process till the parfait reaches to the brim. For final layer, top it with the whipped ragi-milk cream, cherries / strawberries, coconut flakes, etc. The yummy parfait is ready.
Ragi Kheer: Here is a Desi-Delicacy using Ragi-milk! Extract the ragi milk as per the procedure. Soak 1/2 cup sabudana overnight or you can use 1/2 cup roasted vermicelli too. In a large pan, cook the sabudana or vermicelli in water. To this add 1.5 cups of jaggery or as per your sweet preference. Let the jaggery melt and the mixture come together. Add some cardamom, ghee and mix it in. To this add the ragi milk and lower the flame while giving it a nice stir. Do not stop stirring till it starts bubbling. Switch off the flame and garnish it with ghee-roasted cashews / raisins or almonds. Serve hot or chilled as per your preference.
Note: This kheer is extremely healthy and can be given to infants above 6 months too. If you don't prefer jaggery you may use any other sweetener too.
Ragi-milk Modak, Sheera and Ladoo: Instead of using water to mix, or cook use ragi milk and gobble up these healthy sweets. For ukdiche modak, when you grind the soaked rice add ragi milk to it. Alternatively you can also add it to cook the dumpling.


For Savories:

Ragi Buttermilk: For making buttermilk, add 1/2 glass ragi milk into a blender. To this add yogurt or dahi, chopped chilies, roasted jeera powder, chopped mint leaves, salt and a pinch of hing. Blend and add water according to your desired consistency. Serve chilled.
Ragi-milk Kanji: For making kanji you can use either store brought protein powders like Manna health mix or can use arrowroot powder or soaked sabudana or tukda rice. Cook it nicely and add desired spices, salt. Mix well and add the ragi milk. The nutritious, tummy-filling kanji is here.
Ragi-milk Saar: In a large pan, add some oil. To this add some mustard seeds, cumin seeds, udid dal, curry leaves and let it splutter. To this add chopped green chillies, grated ginger onions and saute till cooked. Meanwhile, in a mixing bowl add ragi milk and little besan. Give it a nice mix and pour it in the kadai. Lower the flame and stir till the gravy thickens. Have it as a soup or appetizer.
Ragi-milk Upma: Prepare the regular upma with all the veggies and coconut shreddings. Instead of water add ragi-milk to cook the semolina. Your delicious breakfast is ready to be served.
Ragi-milk Salted-Modak: While preparing the stuffing, you can use soaked udid dal, grind it coarsely with red chillies, salt, curry leaves, hing along with half cup of ragi milk. Fill it inside the modak outer-layer and steam.
So these are some of the recipes where you can use ragi milk and enrich your platter with high amount of nutrition. Apart from these ragi flours also serve as a healthy alternative to all purpose flour or wheat flour or pre-mixes, etc.

For babies who are starting solids, it's ideal to soak ragi overnight, let it sprout followed by drying it and grinding it into fine flour for making porridge. Or you might also want to try few organic brands available in the market that make 100% hygienic and sprouted ragi flours for babies.

I do hope that you all have liked the above mentioned recipes using ragi milk and have tempted you to try them for your families and loved ones. If you try, do let me know how it turned out by sending me pictures or do tag me in your social media post or story. Alternatively, you can also use the #themummastartupcooks I shall be happy to share it in my social media too.

I am present in Instagram, Facebook, Twitter, Pinterest and also available on my email for further support or feedback.

I would like to thank my host Prisha for hosting this blogtrain. You can find all our posts by searching the hashtag #letsblogwithpri S2.
You can also find the list of foods that contain the essential nutrients our body needs in Cindy's blog here.
I would now like to introduce Avin who is a well known food blogger. You can find her post about Paneer Makhanwala here.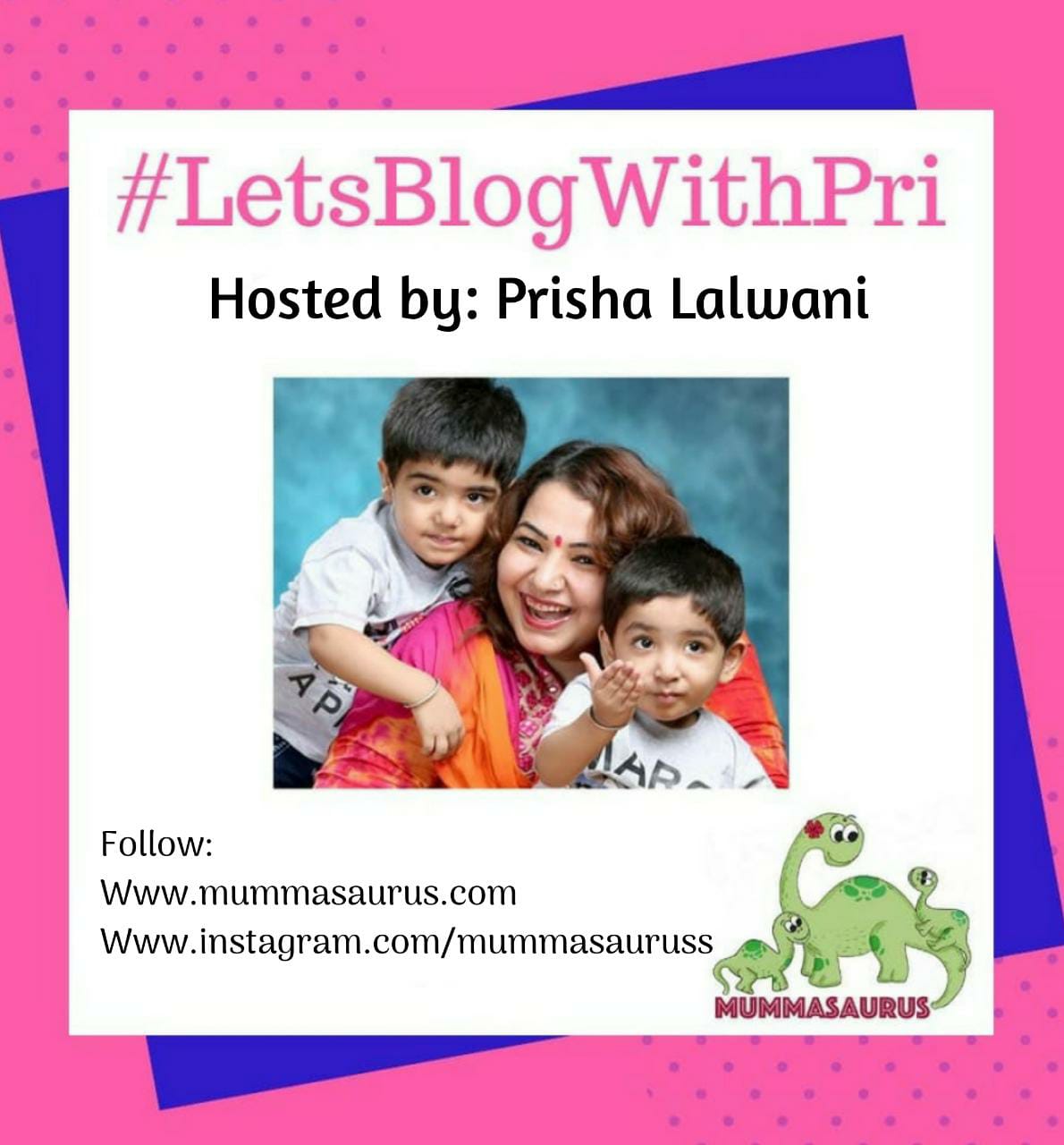 Hosted By : Prisha Lalwani Mummasaurus.com
IG: @mummasauruss
FB: /mummasaurus1