The first meal of the day – Breakfast, is considered to be the most important meal in a person's day. As the name suggests, breakfast means breaking the overnight fasting by consuming wholesome nutrients that keeps one fresh and energized through the day. As John Gunther, late American journalist said,
All Happiness Depends on a Leisurely Breakfast!
But, in the current scenario, man is constantly running ahead of the clock, often forgetting to consume a wholesome breakfast or is moving towards a low calorie breakfast ignoring the very fact that nutrients are obtained from wholesome foods. Nevertheless, here we are reading recipes, comparing the cooking methods and looking for easy hacks to prepare the foods that takes up minimum time to cook and consume while the stomach stays hunger-free for a long time. With this loop, we humans are becoming prone to new-age diseases, deficiencies and other physical/mental problems.
Keeping aside all these concerns, let me tell you about this American fruit Zucchini (often categorized as a vegetable in the culinary world) and why it is important to consume them in our fast-paced life. The zucchini belongs to the species Curcurbita pepo and can be dark or light green. Zucchini is usually cooked and presented as a savory dish or as an accompaniment to a main dish. Now-a-days, we also eat it as a part of salad or use it as a part of desert (I am yet to try them).
The benefits of Zucchini are:
Keeps the heart healthy
Keeps the brain happy and healthy
Filled with Vitamin C
Reduces Stress and Muscle tension
Filled with Anti-oxidants
Improves Immunity and prevents diseases
Keeps the Blood Sugar stable
Helps to lower cholesterol
Reduces Blood Pressure
Is low in calorie and aids in weight loss
Good for eyes
Is high in fibre content
So, now that we know how healthy these greens are, let me share with you all the regular zucchini recipes that my family loves to eat. These recipes are tried and tested at our home ever since Ayaansh consumed solids and showed his liking towards all the vegetables and fruits. So let us head to these amazing recipes which shall definitely fulfill your healthy cravings.
A. Zu-Oats!
The awesome-bowlsome-wholesome dose of scrumptious oatmeal filled with the goodness of zucchini, egg whites and anything you like:

Preparation Time: 10 minutes
Cooking Time: 10 minutes
Serves: 2 people
Ingredients:
1 cup – raosted oats
1 cup / 2 – medium sized grated zucchini
1 cup – water
4-5 – egg whites
1/2 cup – milk
3/4 tsp – Pepper powder
3/4 tsp – Paprika Powder
2 Tbsp – Roasted Almond Powder
Salt to taste

Optional: You can add herbs like thyme, rosemary, or Indian masala as per your preference or availability. You can also top it with grated cheese for kids. You can add your favorite vegetables too. Just ensure to increase the quantity of water & milk proportionately.

Method:
1. Grate the zucchinis and keep them aside. You do not need to remove the water from zucchini.
2. In a thick bottomed-pan add the roasted oats, zucchini, water and cook on a medium flame till the oats-zucchini gets cooked and water is almost absorbed.
3. Now add the milk and lower the flame. Stir continuously so that it doesn't get burned.
4. Add the egg whites and stir continuously.
5. Simultaneously add pepper and paprika powder or any other powder of your choice. Add salt.
6. Mix well and once the egg whites are cooked and the milk is completely observed, transfer it into 2 bowls and serve with roasted almond powder.
7. (Optional Step): You can add grated cheese or garnish it with your favorite herbs.
B. Zucchini Fritters
The crispy and tasty way to get those veggies straight into your tummy!

Preparation Time: 20 minutes
Cooking Time: 15 minutes
Serves: 2-3 people
Ingredients:
2-3 – zucchini shredded
3-4 – eggs, slightly beaten
1/2 cup – all purpose flour(maida) / whole wheat flour / millet powders / rice flour
1 – large onion finely chopped
1 – small carrot grated
2 – big green chillies chopped finely
2 tbsp – corn kernels(optional)
2 tbsp – mashed peas(optional)
1 tbsp – coriander leaves finely chopped
1.5 tsp – garlic powder
1/2 tsp – paprika powder
2 tbsp – grated cheese
1 tbsp – mixed herbs powder
1 cup – milk / curd (as per preference)
Salt as per taste
Olive oil or any other oil to grease.

Method:
1. In a bowl grate zucchini, add some salt and cover it with a plate. Meanwhile beat the eggs in a large bowl. Add the chopped onion, green chillies, grated carrot, mashed peas, corn kernel into the bowl.
2. Squeeze the excess water out of shredded zucchini. Add the zucchini into the large bowl and mix all the ingredients in the bowl well.
3. Add the all purpose flour or the choice of your flour into the bowl.
4. Add the curd / milk alongwith gralic powder, paprika powder and mixed herbs.
Now mix it really well.
5. Add the grated cheese and salt as per taste. Mix well once again. The batter for the fritters is ready
6. Now, heat a non-stick tawa. When hot, grease some olive oil or your choice of oil.
7. Pour 2 -3 medium scoops of batter in the tawa and keep the flame in medium.
8. After 2 minutes, flip it with the help of a spatula and let the other side cook.
9. Remove it from the tawa and repeat the last steps again for the remaining batter.
10. Voila! The Fritters are now ready to be served and devoured.

Optional:
Serve the crispy fritters along with some low-fat yogurt or low-fat sour cream or with a dollop of tomato ketchup or with a spicy tangy mint chutney. You can also add your own choice of vegetables like cabbage, broccoli, beetroot, spinach, etc.
B. HARA-BHARA ZU-OODLES
The perfect greens to your taste buds!
Preparation Time: 15 minutes
Cooking Time: 0 – 1 minute
Serves: 2 people
Ingredients:
3 – shredded zucchini(long shredded)
1/2 cup – roasted pistachios
1 – avocado scooped
3 – medium garlic pods(optional)
1/3 cup – cleaned and roughly chopped cilantro
1 tbsp – cleaned and roughly chopped basil leaves
1 – green chilli
Juice of 1 lime
Zest of 1/2 lime
1/2 tsp – Roasted pepper powder
1/2 tsp – honey
Salt as per taste
1 tbsp – low fat cream
1 tsp – Olive Oil
Herbs (optional)

Method:
1. Using the shredder, shred the zucchini into long thin strips like noodles. Add salt, keep aside till you prepare the other ingredients.
2. In a blender, add all the other ingredients except oil and blend them into a thick paste. Check for salt and empty the paste into a mixing bowl.
3. Squeeze all the water out of zucchini and add it to the bowl.
4. Mix well & serve it into the bowl. Grab your forks and no-cook Zu-oodles are ready to eat.
5. If you don't want to eat it raw, you may saute the zucchini in olive oil for a minute and mix it with the yummy pesto sauce.

Optional: You can garnish it with roasted nuts, peanuts and pomegrante. You can also eat it with garlic bread.
For a sweeter version, you can add bananas, avocado, honey/maple syrup, any other pulpy fruits. Blend it with unsalted pistachios. Garnish them with raisins, berries or fresh fruits of your choice.
I really hope you enjoyed going through these amazing low-calorie recipes and are headed straight to your kitchen to try them out. Well, if you do, please share your experience with me by commenting below or you can message me with the pictures or tag me at Instagram Facebook or Twitter and I will be happy to repost them on my stories or retweet them.

Till then – Cook Healthy, Eat Heartily and Stay Happy!

This post was a part of blogtrain #LetsBlogWithPri hosted by Prisha.
I further would like to introduce you to Nupur who has shared her kid's Home Learning journey during the lockdown. Do read it here.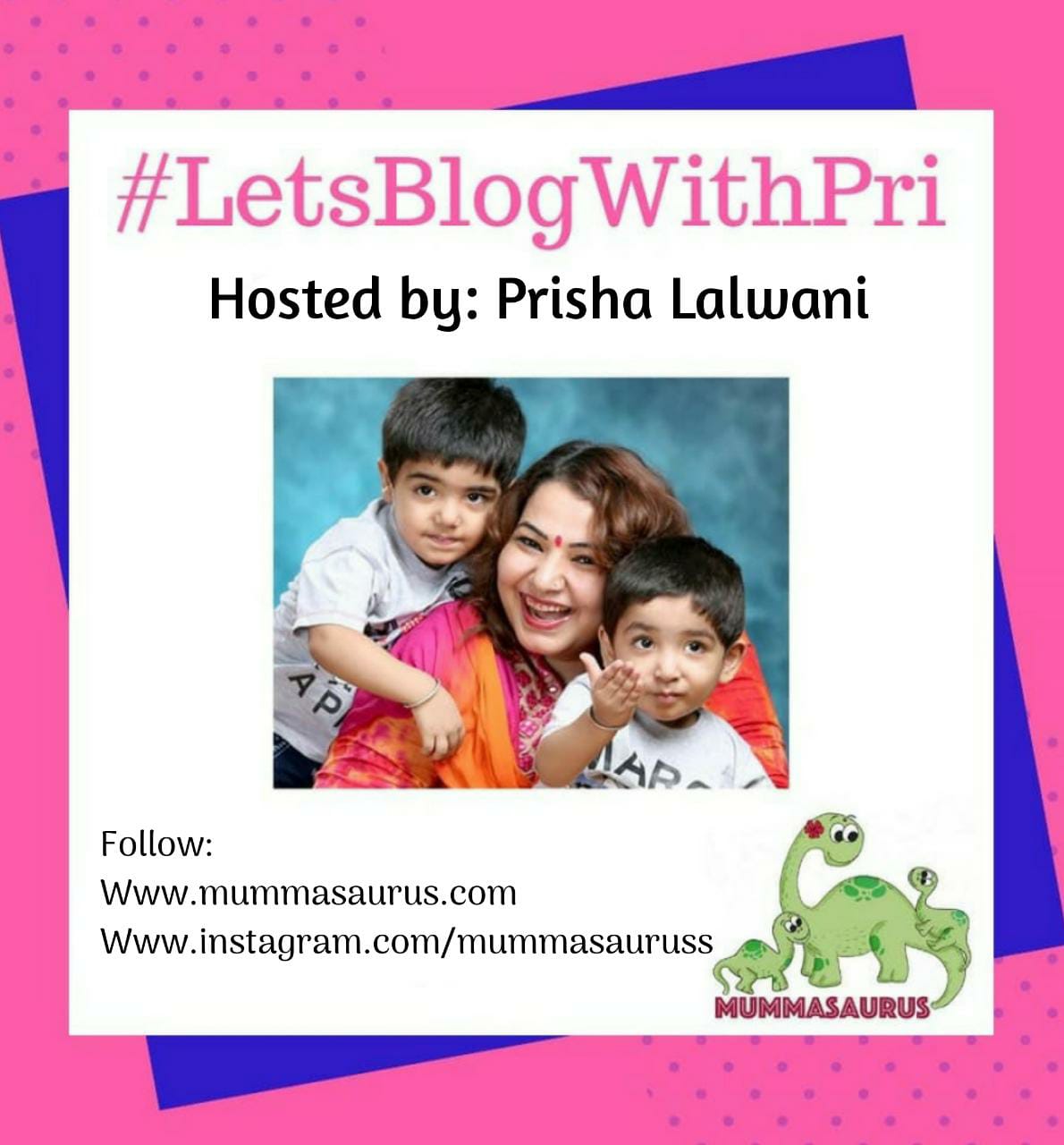 Hosted By : Prisha Lalwani Mummasaurus.com
IG: @mummasauruss
FB: /mummasaurus1